ABOUT YRC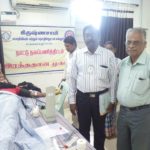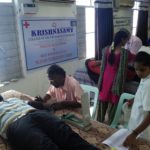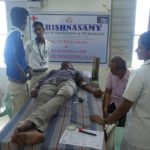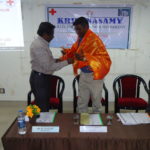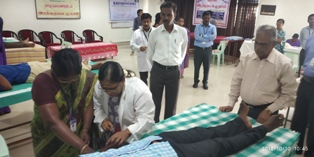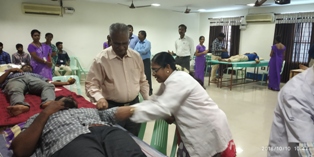 Youth represent a substantial part of the membership of Red Cross for its humanitarian commitment. Young volunteers can make a significant contribution to meeting the needs of the most vulnerable people within their local communities through Red Cross youth programme. This has been designed to involve young people as much as possible in the movement and its activities not only as workers and beneficiaries, but as partners in management. The programme focuses on the following areas:
Promote life and health through training and education on safety, primary health care and healthy living
Encourage community service through training and education
Disseminate the seven fundamental principles of Red Cross and Red Crescent movement through activities that encourage the Red Cross ideals
Promote international friendship with activities that cultivate a humanitarian spirit
Technical support in the development of youth programmes, fund-raising, identification of material and human resources.
EMBLEM
Red Cross on a white background is the Emblem of Red Cross, recognized in 1864 as the distinctive sign for medical relief teams on the battle field. Red Crescent and Red Lion symbols were written and accepted into the 1929 Geneva Conventions. The IRCS adopted RED CROSS as its emblem. During the General Assembly and the council of Delegates in November 2005 at Geneva, Red Crystal has been adopted as another emblem
FUNDAMENTAL PRINCIPLES
Humanity:The International Red Cross and Red Crescent Movement, born of a desire to bring assistance without discrimination to the wounded on the battlefield, endeavors, in its international and national capacity, to prevent and alleviate human suffering wherever it may be found. Its purpose is to protect life and health and to ensure respect for the human being. It promotes mutual understanding, friendship, cooperation and lasting peace amongst all peoples.
Impartiality: It makes no discrimination as to nationally, race, religious beliefs, class or political opinions. It endeavors to relieve the suffering of individuals, being solely by their needs, and to give priority to the most urgent cases of distress.
Neutrality: In orders to enjoy the confidence of all, the Movement may not take sides in hostilities or engage in controversies of a political, racial, religious or ideological nature.
Independence: The Movement is independent. The National Societies, while auxiliaries in the humanitarian services of their governments and subject to the laws of their respective countries, must always maintain their autonomy so that they may be able at all times to act in accordance with the principles of the Movement.
Voluntary service: It is voluntary relief movement not prompted in any manner by desire for gain.
Unity: There can be only one Red Cross or Red Crescent in any one country. It must be open to all. It must carry on its humanitarian work throughout its territory.
Universality: The International Red Cross and Red Crescent Movement, in which all societies have equal status and share equal responsibilities and duties in helping each other, is worldwide.
YRC@KCET
Since its inception in 2006, the Youth Red Cross Unit of KCET has carried out wide range of activities and training programmes- Blood Donations, First Aid and Fire Safety training, Awareness programmes on Environment preservation, AIDS, Drug abuse and Anti-corruption, Awareness Rallies, Village Camps, Visit to poor homes and NGOS, Volunteering for organizing college programmes and so on.
OBJECTIVES
to serve as an information center to the college community about any features of the Red Cross
to enable the college community to obtain Red Cross services available to students
to serve as a focal point to which incoming Red Cross services can be coordinated
to serve as an outlet for the College Youth Red Cross volunteer services in the community
to provide an atmosphere towards the all round development of its members
ACTIVITIES OF YRC
Blood Donation camp: Blood Donation camps are conducted once in a semester. About 100 units of blood is donated in each camp.
Awareness Programmes and seminars: Awareness programmes on HIV/AIDS, Cancer, Drug Abuse, Anti Corruption are conducted in association with various organizations and NGOs
First Aid Training: First Aid and Fire Safety training conducted by Usha Fire Safety Pvt Ltd.
Orphanage Visits: Visits to orphanages and poor homes are done every semester and the needs of those people are met. Annai Fathima Illam, Karapakkam; Poor Home, Royapettah, are a few to name.
Village Camp: Village camp focuses on the welfare of residents of the particular village through medical camps, cleaning, survey and by teaching principles of red cross to school children